Plainfield, IL Compliance Services.
Help Desk Client Satisfaction Rating
Compliance Expertise in Plainfield
Prioritizing new compliance regulations
Businesses like yours in Plainfield are constantly faced with changing regulations with being compliant. Fortunately, partnering with JK Technology Solutions provides businesses like yours with a valuable ally in navigating these intricate matters to ensure uninterrupted compliance, 24/7. We have a full resources of team of professionals that bring their expertise and are staying ahead of the game in different aspects of compliance. They understand these complex matters and can answer questions you may have. We are here to help!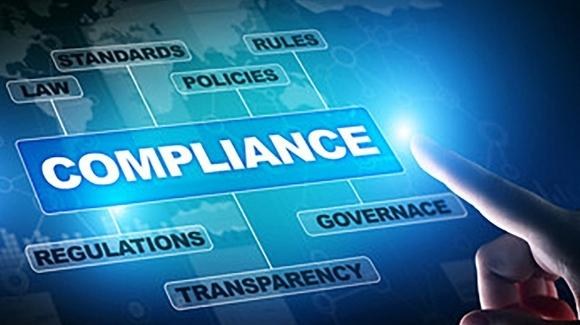 JK Technology Solutions' suite of compliance services encompasses a wide array of critical facets, including the safeguarding of customer data, ensuring seamless website accessibility, and strict adherence to industry-specific guidelines. Compliance is no longer a discretionary choice; it has evolved into an indispensable legal requirement. Our team of dedicated experts is poised to assist Lockport, IL, companies in comprehending, implementing, and sustaining internet compliance measures that not only ensure the legal soundness of your online operations but also uphold ethical responsibility.
How Can JK Technology Help?
Community-Centric and Devoted: Our team is based in Plainfield! We're not merely a company; we're your neighbors! Our commitment extends to the welfare of our community.

Seasoned Professionals: Our team boasts extensive experience and expertise in comprehending and effectively implementing compliance regulations.

Tailored Approaches: We recognize that each business is unique. Our compliance plans are meticulously crafted to perfectly align with your specific needs.

Additional Support: We are a one-stop shop in other areas as well. We have an experienced team that deals with Managed IT Services In Plainfield, IL. Our Managed IT services offer businesses the technical support and solutions necessary to establish, showcase, and guarantee compliance across their technological infrastructure.
Reliable Compliance Services In Plainfield, IL
Plainfield's Tech Compliance Support
Compliance services are essential to navigate the complex regulatory environment, protect data, uphold ethical standards, gain a competitive edge, and mitigate risks. Businesses in Plainfield that prioritize compliance not only fulfill legal obligations but also build trust and credibility with their customers and partners. Partnering with JK Technology Solutions, you receive a full service support team around the clock that assists to ensure you're protected on the legal compliant front:
Routine Evaluations: Consider us your compliance consultants! We periodically assess your performance and provide suggestions for enhancement.
Document Assistance: If you require evidence of rule compliance, we offer comprehensive support with all essential paperwork.
Training Sessions: Our team educates your staff to grasp and adhere to the correct procedures, ensuring ongoing transparency .
Tech Solutions: Some compliance rules involve how you handle digital data. We set up systems to make sure you're spot on
Periodic Check-ups: Think of us as your compliance advisors! We regularly assess your progress and provide tips for improvement
We bring to the table an extensive understanding of the complexities of privacy laws, accessibility standards, data security protocols, and industry-specific regulations. Some of the pivotal compliance requirements we address encompass HIPAA, PCI DSS, GDPR, CMMC, and NIST CSF. By choosing JK Technology Solutions as your compliance partner, you gain access to a wealth of expertise that not only keeps you compliant but also positions your business to thrive in the face of ever-evolving regulations and standards.
Need assistance with cybersecurity? We can help with not only protecting you against cyber thieves, but take an offense stance and proactively defending you against any unwanted guests on your network. We update your systems, making sure there are no open back doors, and create firewalls against suspicious online behaviors. Learn more about how we can help partner with you with Plainfield Cybersecurity.
Your Strategic Compliance Partner
Plainfield is alive with business and new ideas. To be the best, you need excellent Managed IT solutions. That's why we hire experts that keep learning in their area of expertise. That's what sets JK Technology Solutions apart from our competitors. We're always learning to be ahead of the curve, right here in Naples. Our goal? Make sure every business in Naples can use technology easily, effectively, and stay protected.
Don't let tech troubles hinder your business. With JK Technology Solutions, you have a partner ready to help your business grow. Allow us to team up with you and see how the right managed IT help can make a big difference.
Compliance is all about doing the right thing and keeping Plainfield a fantastic place to live and work. At JK Technology Solutions, we take pride in helping our local businesses be their best. Following rules and regulations might sound daunting, but with us by your side, we undertake a journey together. Contact us to ensure your business has the digital edge it needs to thrive in Plainfield and beyond.
Request A FREE Virtual Consultation
Our mission is to provide the highest quality service and solutions to businesses and individuals alike.
Take the first step and give us a call.
Together we will put a plan in place that will transform your business technology systems into effective, efficient components that will increase productivity and contribute to the continued growth of your company.
Contact us to arrange a 15-minute no obligation virtual meeting to see how much JK Technology Solutions can save your business.