Lockport, IL Compliance Services
Help Desk Client Satisfaction Rating
Dependable Compliance Services: Lockport, IL
Protecting Enterprises Legally
As businesses in Lockport are recently faced with rapidly changing regulations and standards, it may be increasingly difficult to stay ahead of these changes. By partnering with JK Technology Solutions, we partner with companies such as yours to be navigate these complicated matters to make sure you are 100% compliant, 24/7.
Jk Technology Solution's compliance services include: safeguarding customer data, ensuring website accessibility, and adhering to industry-specific guidelines. Compliance is no longer an option but a legal necessity. Our team of dedicated experts help companies in Lockport, IL, understand, implement, and maintain internet compliance measures that ensure that your online operations remain both legally sound and ethically responsible.
We are well-versed in the intricacies of privacy laws, accessibility standards, data security protocols, and industry-specific regulations. Some of these compliance requirements include: HIPPA, PCI DSS, GDPR, CMMC, NIST CSF.
Breaking Down 'Compliance': What is compliance? These are set of rules that certain businesses must follow. These rules ensure safety, privacy, and fairness for everyone involved – from customers to owners. When a company follows these rules, they are "compliant." And we're here to help make that process easier!
Similar to buying a toy for a child, only to find out it's made with harmful materials, or going to a doctor and worrying if your private health info might get leaked. Rules are set to prevent such issues for the consumer and business providing these products and/or services. When businesses follow compliance regulations, our Lockport community is safer and more trustworthy.
Local and Loyal: Being in Lockport, we're not just a company but your neighbors! We care about the well-being of our community.
Experienced Team: Our team has years of know-how in understanding and implementing compliance rules.
Custom Solutions: Every business is different. We design compliance plans that fit just right for you.
Managed IT Services: In Lockport, IL, Managed IT services provide businesses with the technical support and solutions to maintain, demonstrate, and ensure compliance within their technology infrastructure. Learn more about Lockport, IL, Managed IT services. and see how we can help manage your IT infrastructure.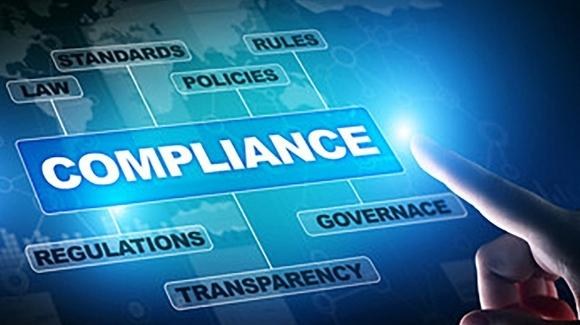 Strategic Compliance Services In Lockport, IL
Lockport's Compliance Services
Risk Assessment: We first take a look at where you may be exposed on a wide variety of rules and regulations.
Training: We train your team to understand and follow the proper procedures so you're always transparent.
Tech Solutions: Some compliance rules involve how you handle digital data. We set up systems to make sure you're spot on.
Regular Check-ups: Think of us as your compliance doctors! We'll regularly check how you're doing and offer improvement tips to keep you apprised of new information.
Documentation Help: Need to show that you're following the rules? We help with all the necessary paperwork.
Stay Updated: As our dedicated experts remain in the know to changing and updated industry regulations, we'll make sure you are too.
Offering Cybersecurity for Lockport's businesses, JK Technology Solutions provides 24/7 coverage to protect data, systems, and networks from threats and unauthorized access. We ensure that organizations such as yours are well protected against hackers and other online threats. JK Technology Solutions safeguards sensitive information and helps you maintain trust in the Lockport community. Learn more about Lockport, IL, cybersecurity.
Your Strategic Compliance Partner
Compliance is more than just following rules; it's about building trust. Customers who know you follow strict standards feel more confident doing business with you. And when everyone in Lockport trusts each other, our community flourishes.
Stay Updated: Compliance rules can change. We're here to keep you updated, but it's always good to be curious and ask questions.
Feedback is Gold: Listen to your customers and employees. Sometimes, they'll point out areas you never thought needed attention.
Work with Experts: Like us! Don't feel you have to handle everything alone. We're here to help, guide, and support.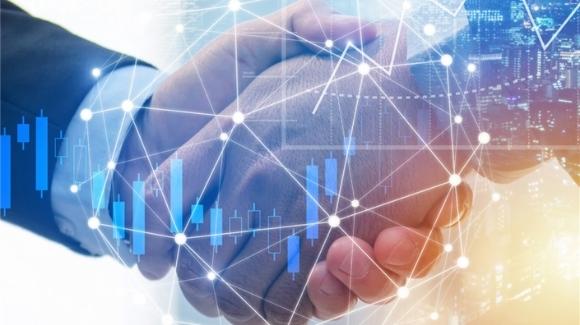 Compliance is all about doing the right thing and keeping Lockport a fantastic place to live and work. At JK Technology Solutions, we take pride in helping our local businesses be their best. Following rules and regulations might sound daunting, but with us by your side, you can be sure never to skip a beat in intricate compliance matters.
Remember, compliance isn't just about ticking boxes; it's a commitment to quality, trust, and community. So, whether you're starting a new business or have been around for years, Contact us to learn about how we can make your compliance journey smooth and stress-free.
Request A FREE Virtual Consultation
Our mission is to provide the highest quality service and solutions to businesses and individuals alike.
Take the first step and give us a call.
Together we will put a plan in place that will transform your business technology systems into effective, efficient components that will increase productivity and contribute to the continued growth of your company.
Contact us to arrange a 15-minute no obligation virtual meeting to see how much JK Technology Solutions can save your business.