Naperville, IL Compliance Services.
Help Desk Client Satisfaction Rating
Strategic Compliance Services in Naperville, Illinois
Have a Clear Roadmap in Compliance
In Naperville, businesses are currently confronted with swiftly changing regulations and standards, posing an increasing challenge to staying ahead of these developments. By teaming up with JK Technology Solutions, you are entering a partnership dedicated to guiding companies like yours through these intricate matters, ensuring unwavering 24/7 compliance. Our comprehensive suite of compliance services covers the protection of customer data, guaranteeing website accessibility, and strict adherence to industry-specific guidelines.
Compliance is no longer a choice; it has become a mandatory legal requirement. Our devoted team of experts is committed to helping Naperville, IL, businesses comprehend, implement, and sustain internet compliance measures, guaranteeing that your online operations maintain both legal integrity and ethical responsibility. We possess in-depth knowledge of privacy laws, accessibility standards, data security protocols, and industry-specific regulations, encompassing notable frameworks such as HIPAA, PCI DSS, GDPR, CMMC, and NIST CSF
Unpacking 'Compliance'
So, what does compliance really entail? Picture it as a set of regulations that specific businesses are obligated to adhere to. These regulations are established to ensure the safety, privacy, and equity of all parties involved – from customers to business proprietors. When a company faithfully adheres to these regulations, they are deemed "compliant." And our mission is to simplify this journey for you. These rules are put in place to avert potential issues. When businesses dutifully observe these regulations, our community becomes a more secure and reliable environment.
JK Technology serves businesses like yours by:
Local and Committed: With many of our team professionals located in Naperville, we're not just a corporation; we're your neighbors! We deeply care about the welfare of our community.
Proficient Experts: Our team is highly experienced, with a wealth of knowledge in interpreting and executing compliance standards.
Personalized Strategies: Recognizing that every business is distinct, we formulate individualized compliance plans that precisely suit your requirements
Affordable packages: We understand that not all businesses are a 'one size fits all' and thereby needs more flexibility when it comes to affordable pricing.
Are you looking for additional support? JK Technology also offers data protection, system firewalls, and network strategies to shield against potential threats and unauthorized access. JK Technology Solutions follows practices to safeguard sensitive information to maintain trust. With our comprehensive approach, your business can operate with confidence in today's digital landscape. Learn more about Naperville, IL, cybersecurity.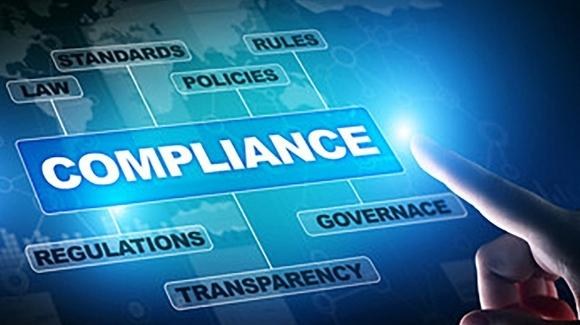 Strategic Compliance Services In Naperville, IL
Complete Dedication for Compliance
In Plainfield, businesses that prioritize compliance not only meet their legal responsibilities but also cultivate trust and credibility among their clientele and collaborators. By partnering with JK Technology Solutions, you gain access to a dedicated support team available round the clock, dedicated to ensuring your legal compliance and protection. We assist in the following compliance services for Naperville busineses:
Compliance Assessment: We scrutinize areas where you might encounter difficulties in adhering to rules and regulations.
Training Excellence: Our team conducts thorough training sessions to ensure your staff understands and adheres to the proper procedures, maintaining transparency consistently
Tech Solutions: Certain compliance rules revolve around digital data management. We implement systems to ensure your complete adherence and precision.
Documentation Help: Need to show that you're following the rules? We help with all the necessary paperwork.
Feel free to book a discovery call to see how JK Technology Solutions can partner with your business and make sure your online presence is legally protected, day and night, so you can focus on your business with assurance.
dedication to prioritize in compliance
Compliance extends beyond mere rule adherence; it's about nurturing trust. When customers recognize your commitment to stringent standards, their confidence in conducting business with you grows. In a Naperville where mutual trust prevails, our community prospers.
Stay Informed: Compliance regulations can evolve. While we provide updates, inquisitiveness is an asset. Don't hesitate to inquire and stay well-informed.
Valuable Insights: Pay heed to feedback from both customers and employees. Sometimes, they may highlight areas that require attention, even those you hadn't previously considered.
Collaborate with Experts: Like us! There's no need to shoulder everything alone. We are here to offer assistance, guidance, and unwavering support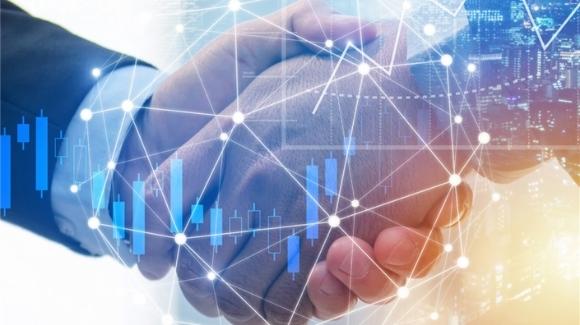 Compliance revolves around doing what's ethical and preserving Naperville as an exceptional place for residents and businesses alike. At JK Technology Solutions, we take great satisfaction in aiding our local businesses in achieving their best. Adhering to rules and regulations might initially appear formidable, but with our unwavering support, we embark on a collective journey.
Bear in mind, compliance isn't limited to mere checkbox ticking; it embodies a dedication to excellence, trust, and community. So, whether you're launching a new venture or have a well-established one, let's engage in a discussion regarding how we can ensure your compliance journey is seamless and devoid of stress.
Request A FREE Virtual Consultation
Our mission is to provide the highest quality service and solutions to businesses and individuals alike.
Take the first step and give us a call.
Together we will put a plan in place that will transform your business technology systems into effective, efficient components that will increase productivity and contribute to the continued growth of your company.
Contact us to arrange a 15-minute no obligation virtual meeting to see how much JK Technology Solutions can save your business.